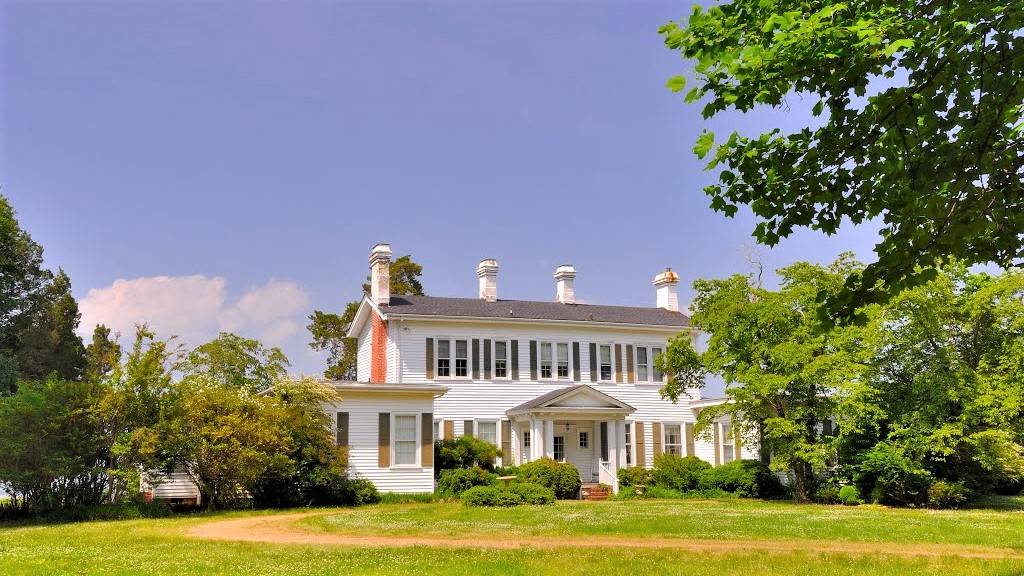 Eastover was part of a land grant in 1637 from the King of England to Henry Brown. Over the years, land was both acquired and subdivided into different parcels, leaving 283 acres, including the Manor house. Although the Manor house was not Henry Brown's house, it still has been of historical importance to many people. According to one historical record, the Manor house was built in the 1880's.
The Peninsula Baptist Association purchased Eastover in 1972 and is currently owned and operated by The Edge Christian Camp, Inc. Eastover has served as a place of retreat for church groups seeking God's guidance. Our guests enjoy a time of peace and relaxation at the Manor. It has breathtaking views of the James River from a 100-foot elevation, one-half mile of beach and 283 acres of woods, lake, ravine and fields. Depending on what time of year will determine what you may see when you wake in the morning and look out your window. In the spring and summer you may see a baby fawn cuddling with its mama, or smell the fragrance of fresh cut hay in the air. The fall brings beautiful colors all around and glimpses of squirrels storing up for the winter. If your stay is in the winter you may be so blessed as to see a fresh blanket of snow on the ground and cardinals racing about to eat their red berries. You may even spot a Bald Eagle soaring in the blue sky. Whatever time of year you join us, enjoy your coffee overlooking the James River. Then take a hike down to the beach or through the woods.
As the Eastover Manor was part of the camp property that the Lord has blessed us with, we would love others to come and stay, while enjoying the peace and beauty of God's creation.