- about us -
A Camp Ministry Dedicated to Changing Lives!
The Edge Christian Camp is for 3rd - 12th grade.
Nestled on 283 acres in Surry VA, The Edge rest on the James river across from Williamsburg and Jamestown. Our faculties host a number of buildings to include a lodge, motel, dorms, cabins, dining hall, activities building, as well as 1/2 mile of beach and a JR Olympic size swimming pool.
Christ is the focus. Beautiful property. Fantastic experience.
It was the best summer camp ever! I had great time here and have
met a lot of new friends! I'll be back!
I really enjoyed the prayer times and the God & I times.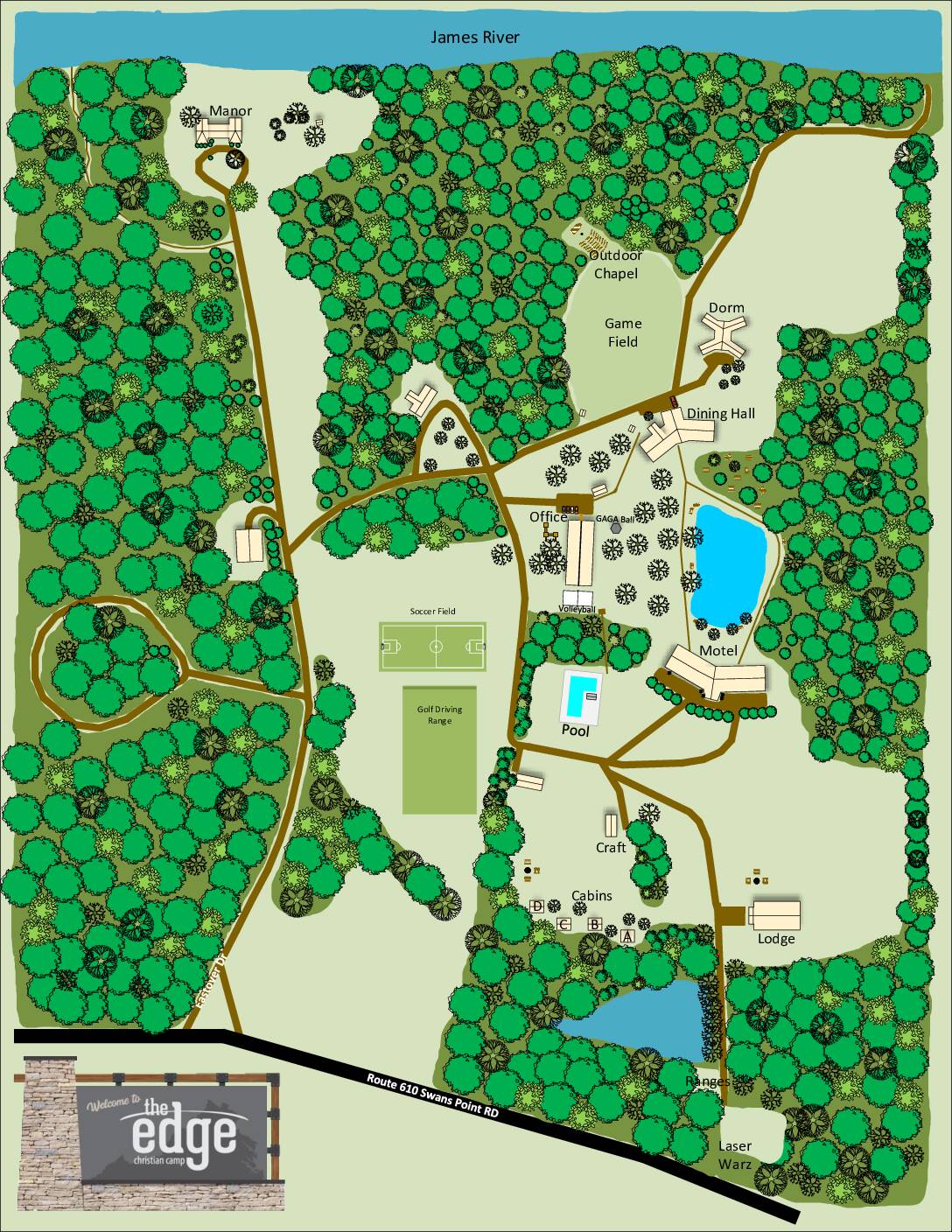 - map info -
overview our camp territory
283 Acres on the James River across from Williamsburg and Jamestown.
- contact info -
Contacts
Address:
USA, 23881, Spring Grove
702 Eastover Drive