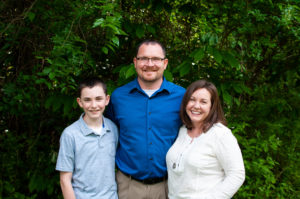 President
Scott Carsley grew up in Virginia and surrendered to the Lord's calling to full time ministry in 2013. He is currently attending Virginia Baptist College where he is completing his Bachelor of Ministry degree. Scott has worked in children's ministries for the past 16 years, directing Master Clubs and AWANA programs, serving as youth pastor and deacon as well as many other outreach programs. Scott has a vision and compassion to reach souls for Jesus Christ through both children and adult programs and conferences. He and his wife Jennifer were married in 2000 and have one son, Nathan.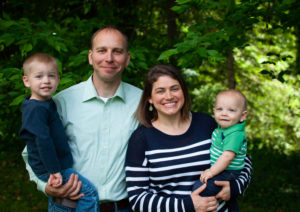 Camp Director
James Burnett was born and raised in Northeast Ohio. He was saved at the age of seven and God called him into the ministry during his senior year of high school. He attended Pensacola Christian College in Florida where he earned a degree in Youth Ministries. He served as the youth pastor at his home church for 13 years. In 2013, God called him and his wife, Stacey, to Virginia to become missionaries with Children's Bible Ministries (CBM) where he served as their Camp Director from 2013- 2017. They joined our team in February of 2017. James has a passion for young people and thoroughly enjoys the many aspects of camp ministry. He and his wife have two children, Jack and TJ.
Head Chef 
Allan Toothman grew up in Farmington, West Virginia. He joined the Navy right out of high school. Allan served from 1976-1998 and is now a retired veteran. The opportunity opened for Allan to serve here in 1999. He has been here for 20 years. Allan is a humble spirit that looks at being here as his mission field.
Lead Housekeeper
Melanie Gilmer
The Board of Directors
Our Board consists of ten Godly men and women that are dedicated to keeping this ministry focused on our mission to Glorify God.