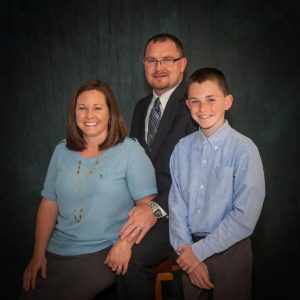 President
Scott Carsley grew up in Virginia and surrendered to the Lord's calling to full time ministry in 2013. He is currently attending Virginia Baptist College where he is completing his Bachelor of Ministry degree. Scott has worked in children's ministries for the past 16 years, directing Master Clubs and AWANA programs, serving as youth pastor and deacon as well as many other outreach programs. Scott has a vision and compassion to reach souls for Jesus Christ through both children and adult programs and conferences. He and his wife Jennifer were married in 2000 and have one son, Nathan.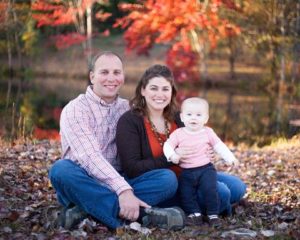 Camp Director
James Burnett was born and raised in Northeast Ohio. He was saved at the age of seven and God called him into the ministry during his senior year of high school. He attended Pensacola Christian College in Florida where he earned a degree in Youth Ministries. He served as the youth pastor at his home church for 13 years. In 2013, God called him and his wife, Stacey, to Virginia to become missionaries with Children's Bible Ministries (CBM) where he served as their Camp Director. James has a passion for young people and thoroughly enjoys the many aspects of camp ministry. He and his wife have one child, Jack, who was born in March of 2016.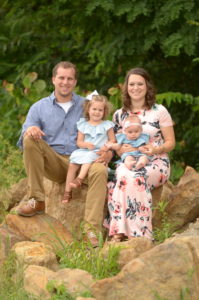 Program & Marketing Director
Moriah became acquainted with ministry at a young age. As the son of an evangelist, he grew up traveling the U.S. with his family The Musical Merrill's (now known as Merrill Evangelistic Team). Moriah attended Bob Jones University where he studied Health Fitness and Recreation. While there, the Lord continued to burden his heart for youth—specifically in the area of camp ministry. In the summer of 2013, Moriah served on summer staff at a camp in Culpeper, VA and later that fall joined their full-time staff. In May of 2014, Moriah married a childhood friend, Melissa (Kaminski), who is the daughter of a camp director. In the Fall of 2016, the Merrill's moved to Pennsylvania to help a sister ministry where Moriah served as camp director. Moriah and Melissa have 2 kids Mylea (Jan. 2016) and Mykenna (Jan. 2018).
The Board of Directors
Our Board consists of nine Godly men and women that are dedicated to keeping this ministry focused on our mission to Glorify God.