Due to the COVID-19 crisis we are  continuing to follow the CDC recommendations on fighting this virus.
We are pleased to inform you that work is underway to put guidelines in place for overnight summer camps to operate in Virginia in 2021. We are on a team with The Deputy Secretary of Commerce and Trade, the VA Health Department, and other colleagues working on those guidelines which will give guidance to allow for summer camps to operate safely, should the health data support opening at that time. However in the meantime, we wanted to give you an early indication so that you, your campers, and their families can begin planning for a safe opening.
Please keep checking back for additional details and latest updates.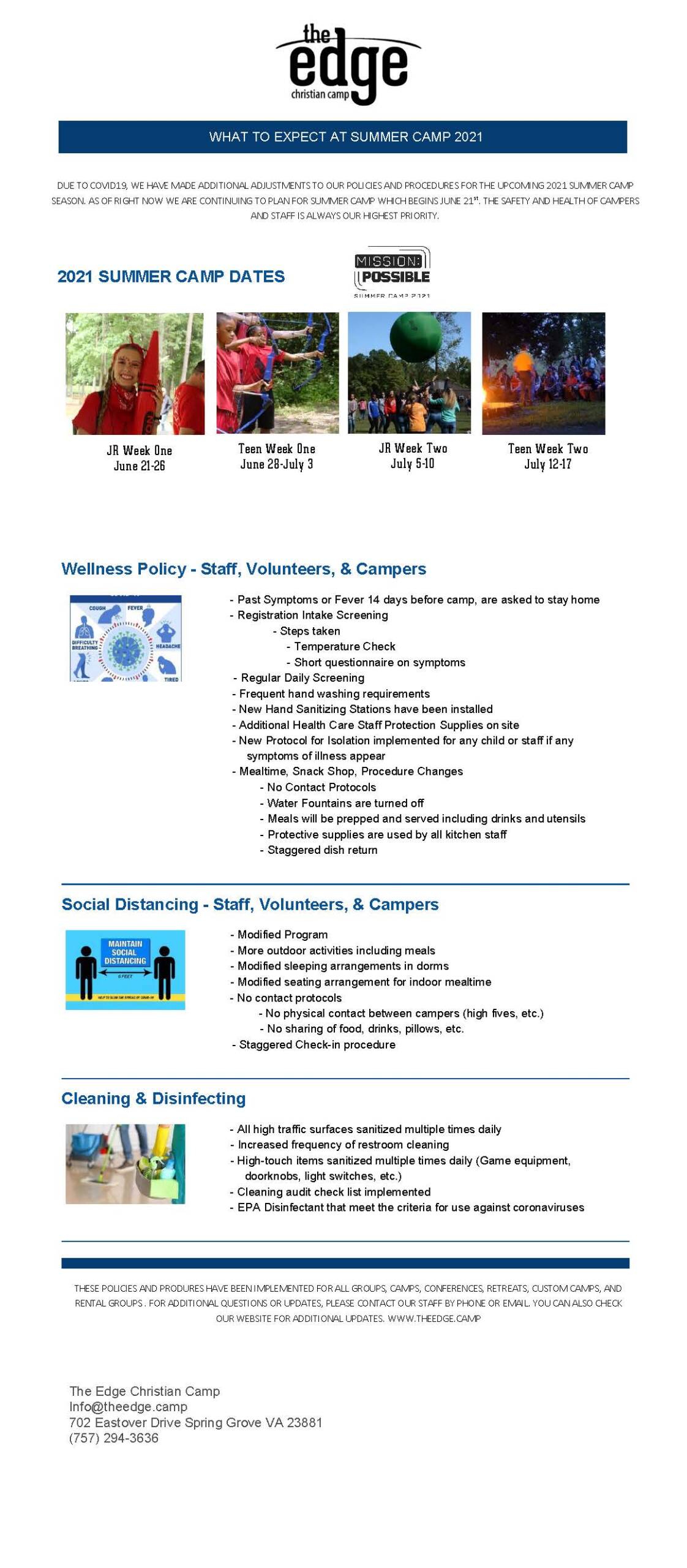 Opportunity for God's people to connect with God's work.
There are currently opportunities to volunteer at the camp such as cleanup and outdoor task. You can send us your information and availability through our website. As many of you may already know, The Edge ministries has taking a major financial impact during this COVID-19 Crisis. If you are able and God is leading you to be a blessing. You can signup to volunteer and/or make a donation using the link below.