Due to the COVID-19 crisis and the Governors mandate issued on March 30th, The Edge Christian Camp is currently closed. Due to this a number of retreats, conferences, and camps have been canceled. We are following the President's and the Governor's suggestions. We are also continuing to follow the CDC recommendations on fighting this virus. We have put into place new policies and procedures moving forward to help eliminate the fear of this virus in future events once the mandate is lifted. Extra precautions and measures have been taken in the creation of additional housekeeping procedures.
We are moving forward in hopes that our summer camps will not be affected. We plan to keep everyone informed as often as possible. We are planning to open camp back up at this point on June 11th. With that said, the safety and health of all campers are our number one priority. Please keep checking back for additional details and latest updates.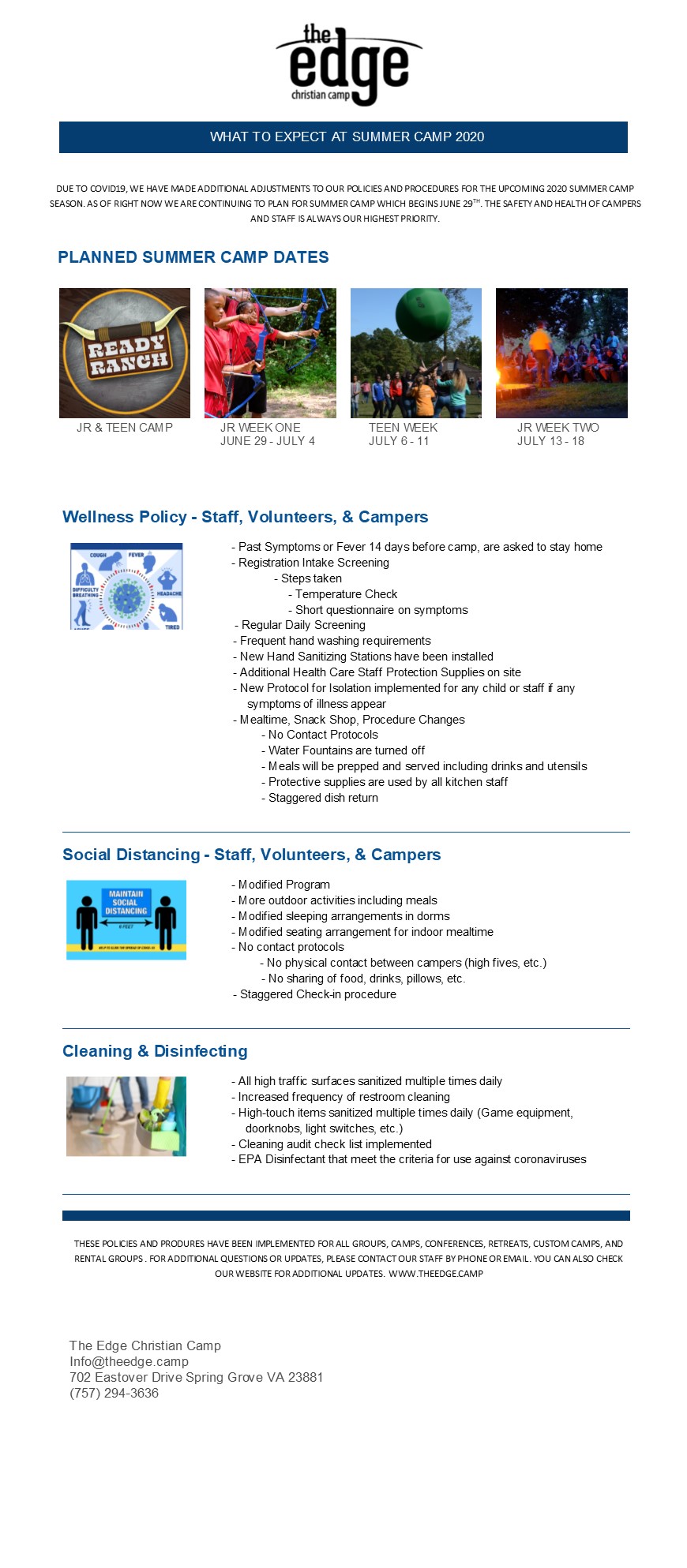 Opportunity for God's people to connect with God's work.
There are currently no opportunities to volunteer at the camp due to the mandate sent out by our VA Governor. However, you can send us your information and availability through our website as there will become a big need once the mandate is lifted. As many of you may already know, The Edge ministries has taking a major financial impact during this COVID-19 Crisis. If you are able and God is leading you to be a blessing. You can signup to volunteer and/or make a donation using the link below.