Due to COVID-19 we are continuing to follow the CDC recommendations on fighting this virus. We recommend that you plan to wear a face covering while indoors or within 6 feet of others.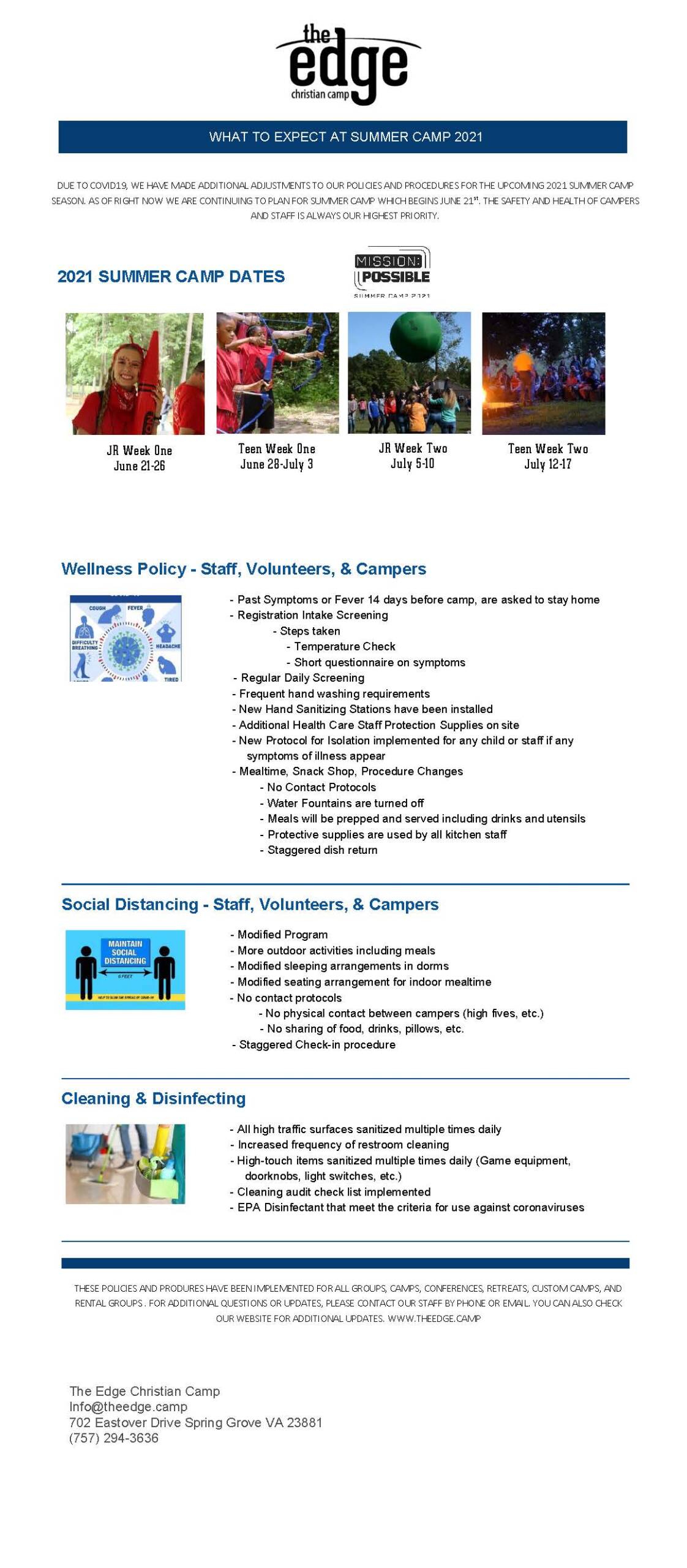 Opportunity for God's people to connect with God's work.
There are currently opportunities to volunteer at the camp such as cleanup and outdoor task. You can send us your information and availability through our website. As many of you may already know, The Edge ministries has taking a major financial impact during this COVID-19 Crisis. If you are able and God is leading you to be a blessing. You can signup to volunteer and/or make a donation using the link below.