Focus on Faith 2020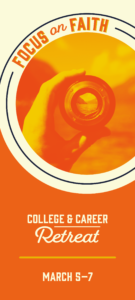 The busy fast paced world we live in can be a challenge. This retreat is a time to step out of the busy world, to spend time in God's Word surrounded by others who are seeking the much needed break. Come and enjoy a wonderful weekend with other college students and young adult workers, placing our focus on God's Word through the preaching and teaching, while enjoying activities at camp.
When: March 5 – 7
Cost: $140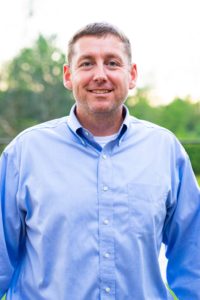 Speaker: Daniel Stevens
Daniel Stevens was born and raised in Chicago, Illinois, relocating, with his mother, to Mississippi in his mid-teens. In 2002, Daniel graduated from Pensacola Christian College with a BA in Pastoral Studies and a minor in Biblical Languages. He received his Master of Divinity from Pensacola in 2006 and completed his Ph.D. in Biblical Studies in 2017 at Piedmont International University, and completed his dissertation in May of 2018.
Pastor Stevens has served as a youth pastor and a school administrator. He also ministered as a senior pastor for eight years before becoming college president of Virginia Baptist College. Pastor Daniel Stevens was unanimously elected as the next senior pastor at Grace Baptist Church on February 12, 2017.